Addison's Disease Support And Awareness Shirts From AddisonsDisease.Net
"Your addison's disease awareness shirts are gorgeous"
"Not only am I spreading addison's awareness I'm able to connect people to AddisonsDisease.Net!"
I love the shirt but I need addison's disease support now!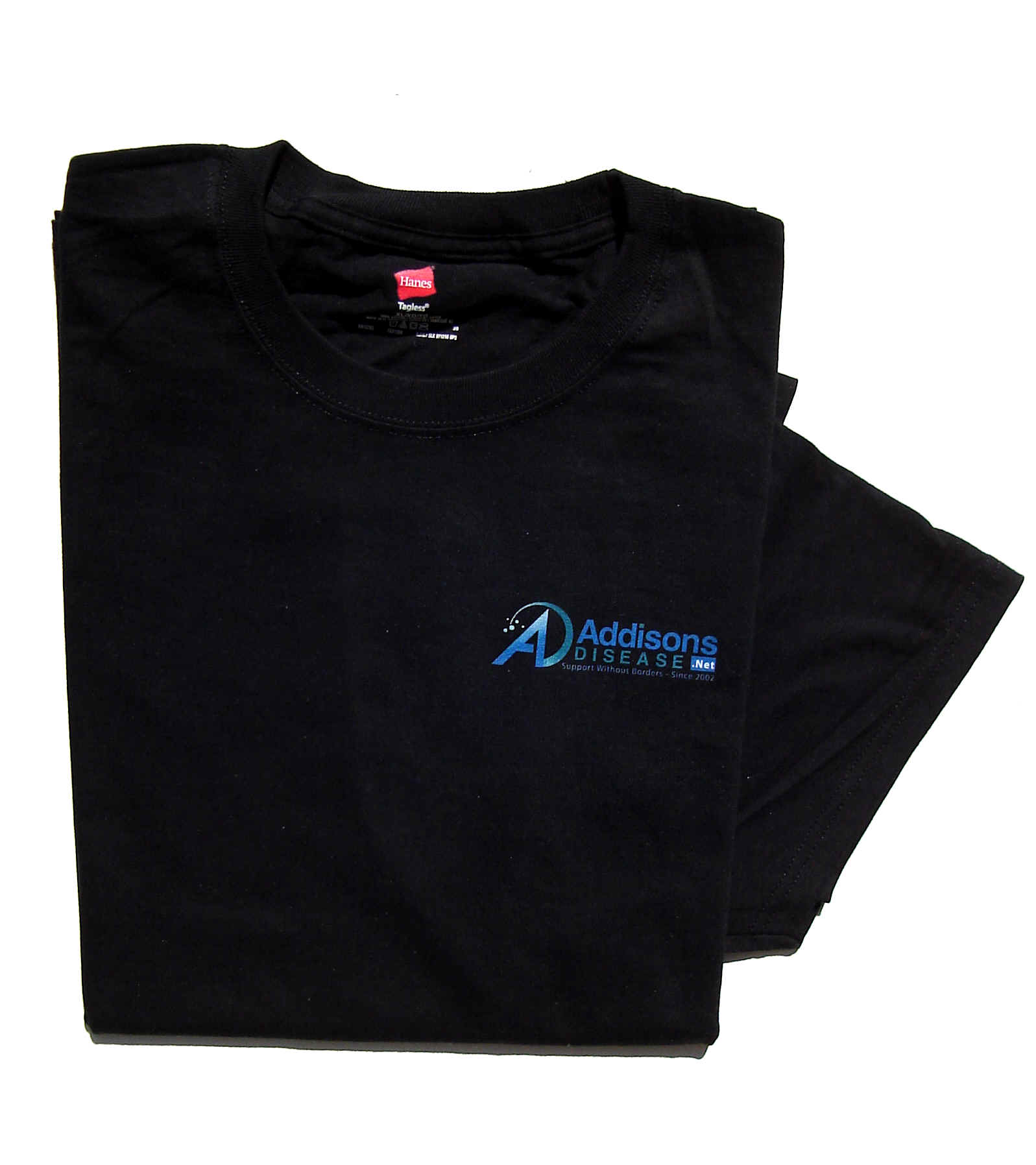 Hanes Beefy T Shirt With Our New Logo Pictured Above!